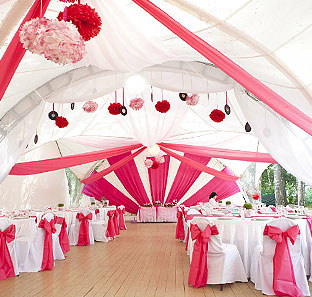 the
When holding festive activities, special attention should be paid to the artistic design of the venue for the event, be it Banquet hall or tent structures installed on the lake.

decorating flowers and fabrics will create a style and emphasize the high level of Your event. Decorating designer fabrics transform even the simplest Playground, and various elements of decoration: the active chandeliers, trees, and torches will surprise Your guests.

Tables and chairs for banquets and receptions, even covered with tablecloths and covers from the best fabrics can also be artistically decorated with flowers and ribbons, so they will look more interesting and stylish.

During the on-site celebrations holds a special place decorating awnings. White tent structure, protecting it from rain, themselves look solid, but only the work of artists, decorators and florists will allow perfect fit in with the surrounding landscape and the style of the event.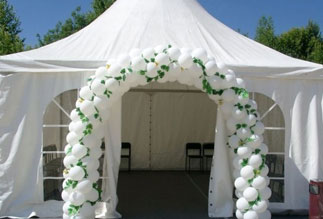 Decoration
balloons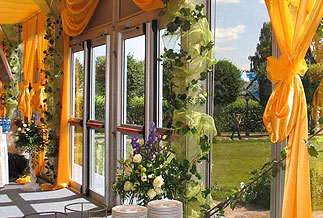 The decor of the room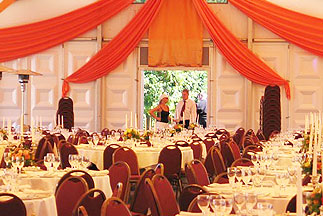 Decor tents
Naturally, the cost of decorating, it is impossible to calculate for a few minutes on the phone, without seeing the site, because every time a new project is created, which depends both on the kind of fabrics, equipment and accessories, and the size of the site.
Any celebrations special level meeting on the occasion of the company anniversary, weddings, birthday parties will leave Your guests even more, if You will please not only show, but also imaginatively designed Playground.