Decorating tents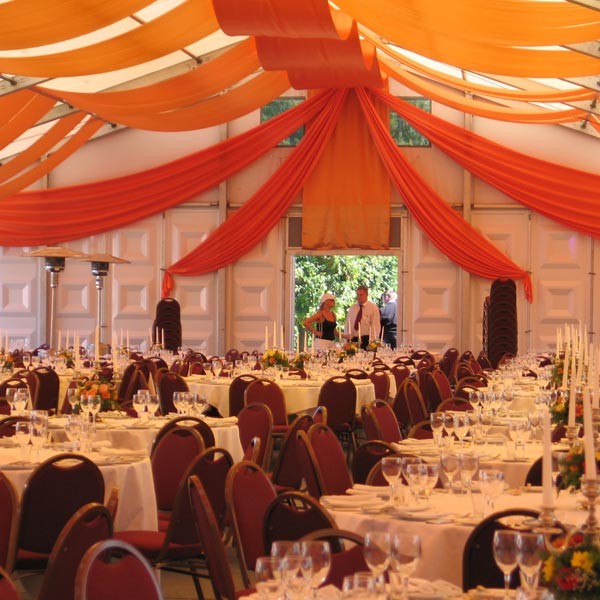 the Festive atmosphere is created not only with guests, but also taking into account a number of organizational issues, including design - one of the very important. Decoration events quite carries great meaning, so it is important to choose the jewelry properly reflecting the specifics of the event.
So, corporate activities include the design in the appropriate colors, using specific attributes and so on. For private celebrations such as weddings, anniversaries, birthdays, the celebration place is decorated with balloons, flower arrangements and garlands. For each case can be your options for decorating that will be able to more fully reflect the theme of your event and underline its uniqueness. The combination of colors and textures of fabrics, a variety of draping help to arrange the necessary accents.
large Statement decorations can be advantageously set off by small accessories. During the festive decoration of premises we are careful and attentive to every detail, offer solutions that emphasize the individuality of Your event.
Often the decoration of the tents is done with the use of flowers and floral arrangements. This design is considered the most graceful and elegant, because it attaches special significance of the event, indicates a good sense of taste.
depending on the client's preferences, our designers will be able to pass in the tent the atmosphere of the East, temperate Europe or traditional classical style. The use of the latest technologies and materials allows to realize even the most daring and incredible imagination.